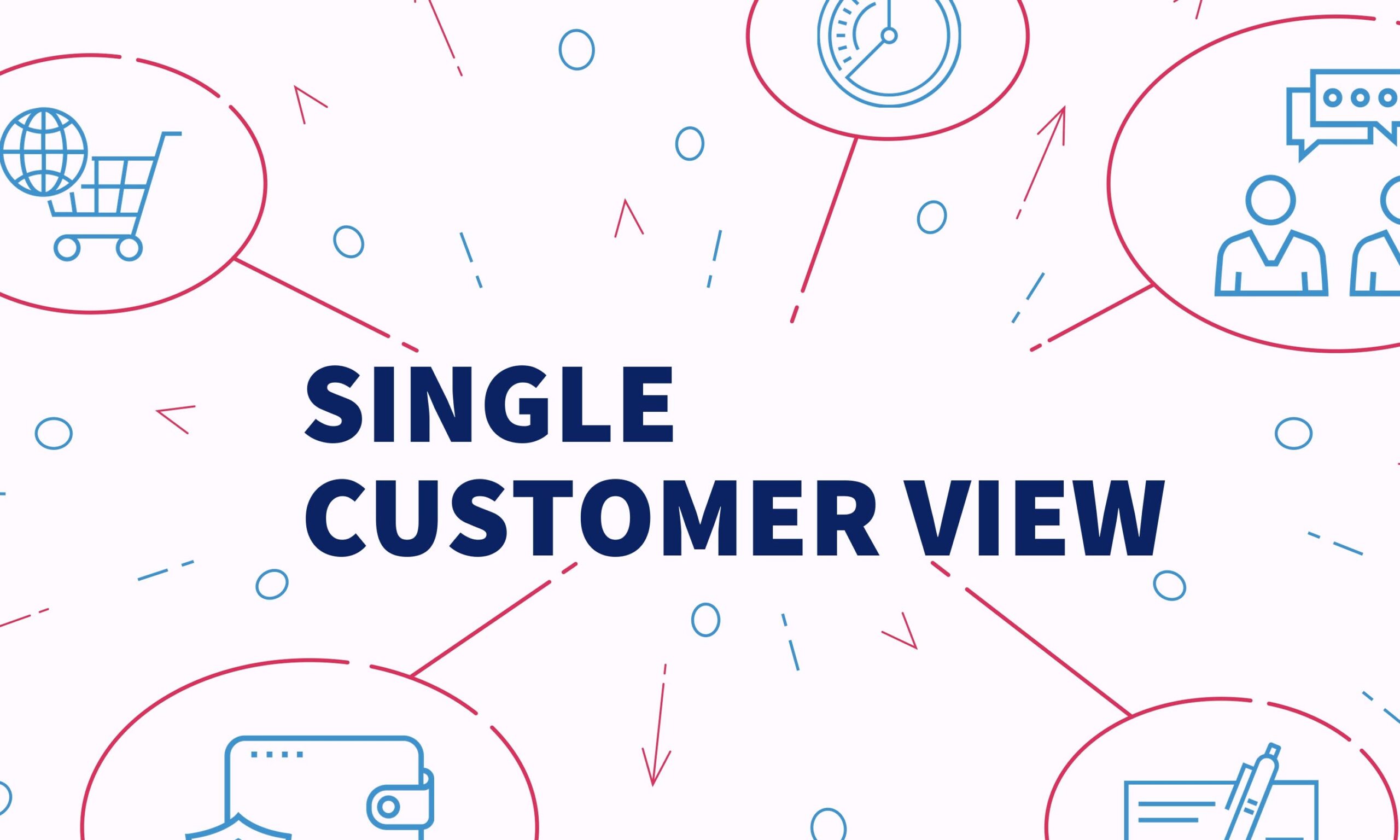 What is a Single Customer View
A single customer view (SCV) is a comprehensive, centralised, and up-to-date database that contains all the data related to a particular customer. It is created by consolidating data from various sources, including online and offline channels, such as websites, mobile apps, email, social media, call centres, and loyalty programs.
An SCV provides a complete and accurate picture of a customer's interactions, behaviour, preferences, and needs across all touchpoints and channels. It can include demographic data, transaction history, browsing and search behaviour, product preferences, communication preferences, and other relevant information.
The purpose of an SCV is to enable businesses to gain a deep understanding of their customers, personalise their marketing and communication efforts, and deliver seamless and consistent experiences across all channels. By using an SCV, businesses can optimise their customer engagement, increase customer satisfaction, and drive revenue growth.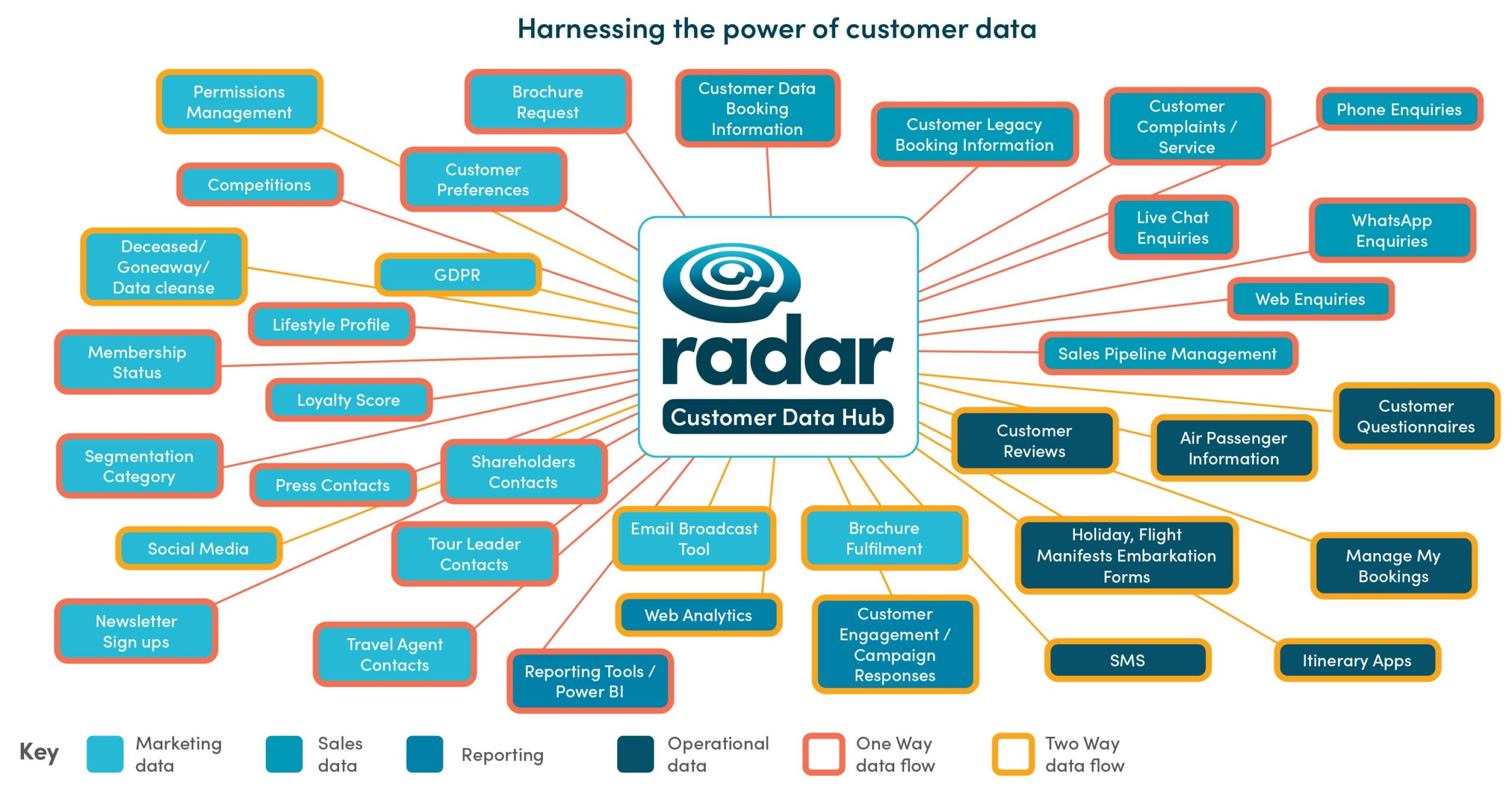 What benefits can a Single Customer View bring?
A Single Customer View can provide a wealth of benefits for businesses that prioritise customer experience and data-driven decision making including:
Reduced Data Duplication

A Single Customer View eliminates the need to store customer data in multiple locations, reducing the risk of data duplication and inconsistencies, and making it easier to maintain accurate data.

Efficient Marketing

By analysing customer data across all customer data touchpoints, you can identify patterns enabling you to segment your customer database more effectively, allowing you to target your marketing activity more efficiently and with greater precision.

Streamlined Operations

By integrating all customer data into a single platform, it can make it easier for teams to collaborate and work more efficiently, allowing them to provide better customer service and support.

Improved Customer Experience

With a Single Customer View, you can get a complete understanding of your customers and their behaviour across all channels. This allows you to personalise their experience and provide them with relevant content, offers, and recommendations, increasing their customer loyalty.

Better Decision-Making

With a complete view of customer data, you can make more informed business decisions. This includes identifying trends, predicting future behaviour, and optimizing product offerings and marketing strategies.
How can Radar help?
Radar will work with you and all your partners to pull all your customer data together into one single customer view in Radar. We already integrate with a multitude of different partners, more details can be found here.
We will provide each customer with an individual ID and a household ID. The data will be cleaned and de-duped, providing you with a clean data set. This 'Single Customer View' will then be visible for all members of the team involved in the customer journey to view.
Information stored can include: Booking information, enquiry details, brochure requests, customer preferences, customer reviews, marketing communications history and engagement, social media, segmentation, loyalty score, complaints, permissions, Lifestyle profile. The data can flow in and out of the Customer Data Hub. Click here to see more of the data captured and the data flow.
Get in touch
If you would like to understand more about creating a customised single customer view for your business and how Radar may be able to help you with your business challenges, get in touch.
Overall, we:
Integrate with your business partners and align all customer data into a single customer view.
Enable full automation of customer communications throughout the customer journey with our CRM, marketing suite, and email platform, using the single customer view.
Enable compliant management of customer permissions and preferences through our preference centre.
Provide greater visibility through reporting and analysis with our online customer surveys and questionnaires.
Enable a more targeted personalised communications strategy with our customer segmentation experience and technology capability.
Provide greater visibility of business performance through our reporting tool, enabling smarter decision making.
Help to bring marketing, sales, and customer operations teams together with aligned technology catering for all customer touchpoints throughout the customer journey.
Provide all the training, ongoing support, and advice your teams require.
We also pride ourselves in being a trusted advisor for our all our clients, whatever challenge they face, the experienced team have often walked in their shoes before!
Looking to find out more? Get in touch and we can help you with your requirements and delivering a tailored solution for your business.
Email us at michelle@marketingradar.com